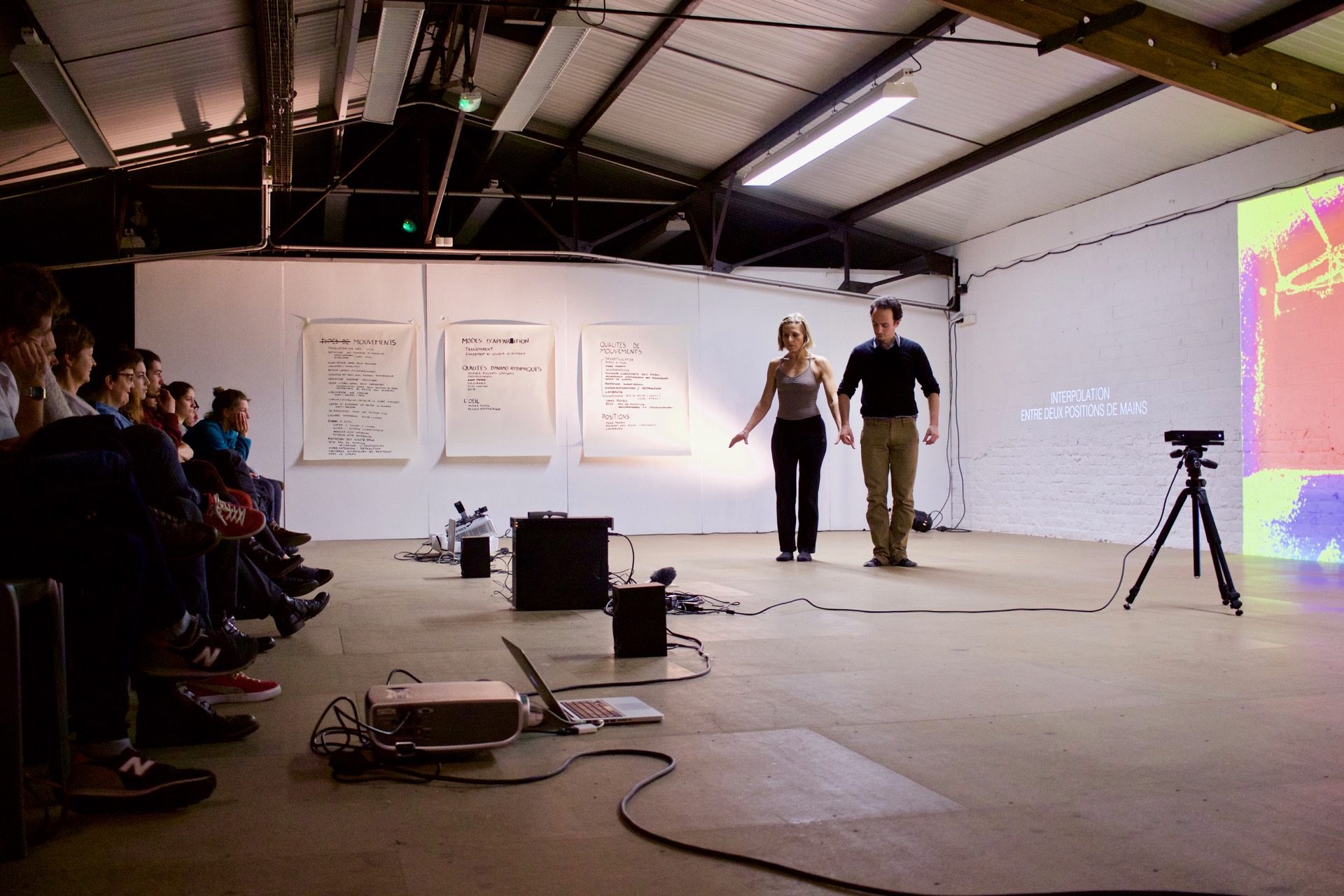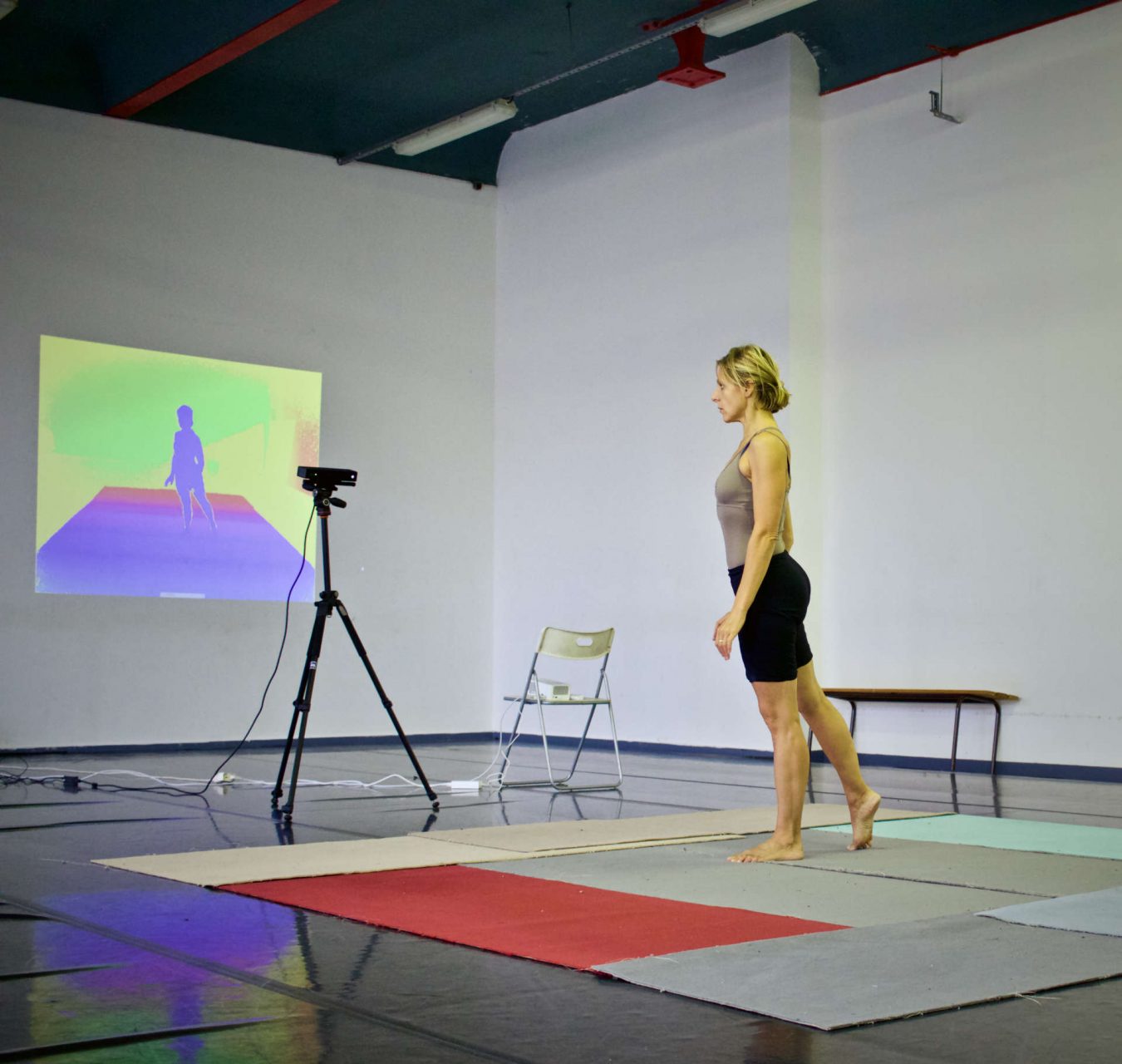 Research residency at the CDC - Le Gymnase
Residency – The Utopian Body (2016)
In residency from 19 to 23 September, from 17 to 29 October and from 21 to 26 November 2016 in the CDC Studio.
---
David Ayoun and Esther Mollo
with the Cie Théâtre Diagonale
---
In the research project so called The Utopian Body, David Ayoun and Esther Mollo work with a motion capture device (Kinect and iPiSoft software). They are particularly interested in the errors that the technology generates and how these can be used in artistic processes. The motion capture device is used to support derivative scores. Or phrased differently, what happens when a captured movement, synthesized in a 3D model, is reproduced by the physical body and then re-captured by the same technology? It is used for displacement, transformations, maybe beyond all reason in a kind of artistic Droste Effect or "mise en abîme."
Analyzing the behavior of this system Ayoun and Mollo have built up a lexicon and a particular exercises to activate the body. These form a base for work in different artistic contexts, both in dance and visual art. The project creates a junction between the physical body and the digital body and at the same time questions the concept of an "expanded interpreter." It draws explicitly from Michel Foucault's conference "Le Corps Utopique" (1966) where the title is also derived.
---
In the frame of the « Pas de côté » scholarship of DRAC Hauts-de-France.
---
Thanks to external guests invited during the research period.
Aurore Desprès Lecturer in Performing Arts and Dance at the University of Burgundy-Franche-Comté.
Sara Morley Fletcher Professor of Neuroscience UMR 8576 CNRS / USTL of Lille 1
---
With the support of
Le Gymnase – CDC
La DRAC Hauts de France – scholarship "pas de côté"
La malterie
Le Fresnoy, Studio national des arts contemporains